5193 Duchy Drive
Lot 39 at the Duchy Airpark (5NC5)
1.8 acre taxiway lot -
On a Cul de Sac & Very Private
$99,000
The Duchy is only a short drive to the Triangle Region of North Carolina:
Raleigh, Durham, Chapel Hill and all the amenities in the region including
Research Triangle Park, RDU-Raleigh Durham International Airport,
universities and the arts, hospitals and health care, great places to eat of all price ranges, entertainment, sports and much much more.
Entrance to the Duchy Airpark

Lot 39
Click on any picture for a larger view.
Layout of lots at the Duchy Airpark Picture taken from the plat for Lot 39
Lot 39 is a taxiway lot
Almost 2 acres.
Lot 39 begins at the flag just to the left of the end of Duchy Dr and lies approximately where the blue line is marked on this Alamance County Tax Map (Please refer to the Plat Map above).
The NC Real Estate Commission recommends
that all buyers have their lots surveyed with a new survey when they purchase a property.
Lot 39 is located across the runway from Osprey Dr.
A home on this lot will provide a lovely view of the community pond and the runway.
Part of the lot at the end of Duchy Drive is cleared, the rest of the lot is wooded
View looking across the runway Nearer view looking across the
toward Osprey Dr runway toward Osprey Dr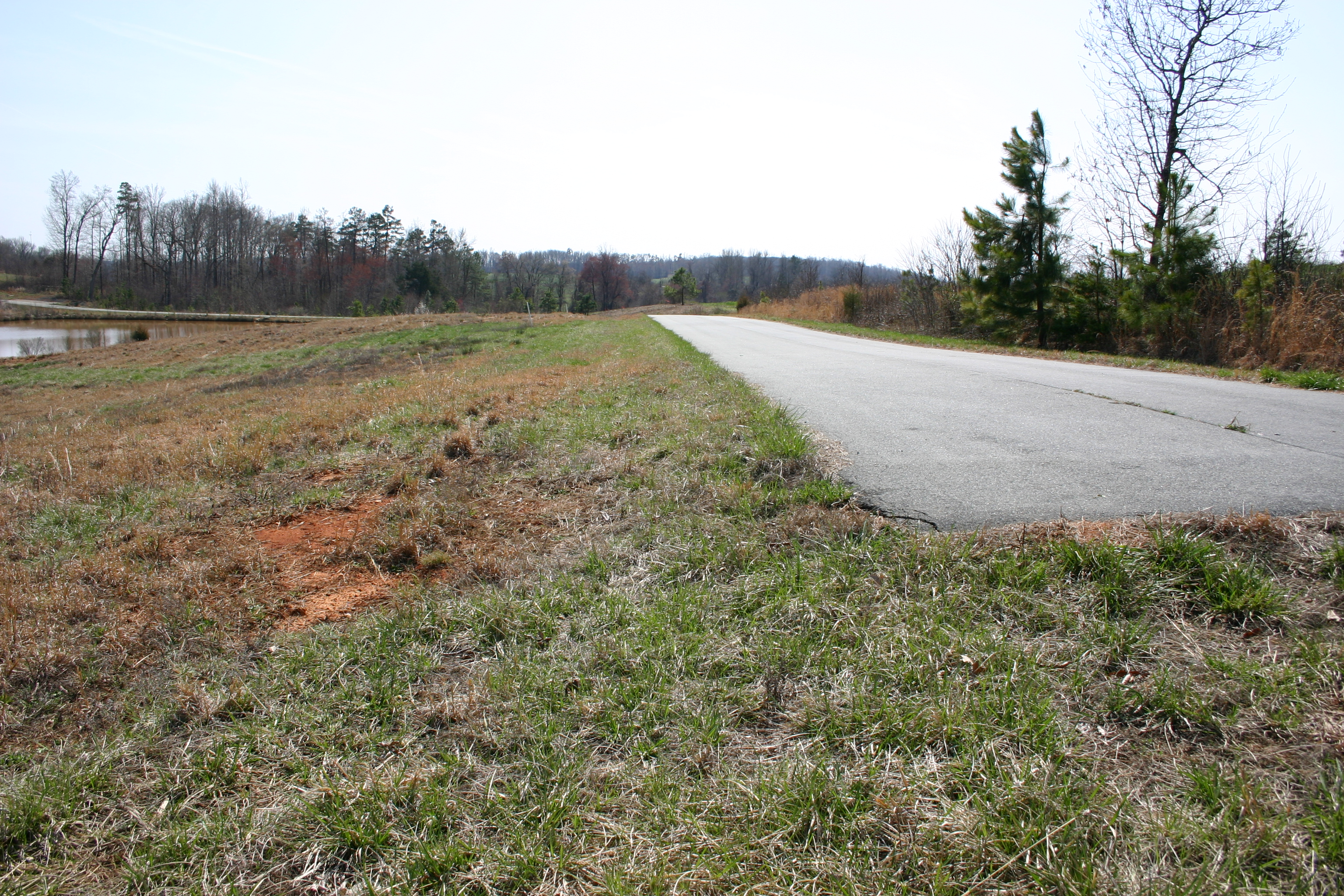 Another Nearer view looking across the From lot 39 looking across lot 38
runway to the end of the runway
The remainder of the lot is wooded.
Scenes at the Duchy Airpark.
Community Pond and Entrance are kept attractive by the Duchy Homeowners Association.
The Duchy is a gated community with new homes, some under construction, a sign of healthy growth.
The 3500' paved runway is the longest paved runway in an airpark community in the Carolinas.
Street signs are low to the ground to allow aircraft to use the streets as taxiways.
Aircraft have right of way on Duchy Airpark streets.
Drive slowly and watch for aircraft when visiting.
Interactive Map